Innovation
District –
Mixed-use project
INNOVATION DISTRICT
This project our company implements together with Brookfield and Partners. Innovation district Lviv is to be created for IT professionals and for those who like to locate their Shared Offices in Lviv, with their help and taking into account their needs and wishes.
Therefore, IT Cluster by means of Cushman&Wakefield specialists conducted research on needs of IT specialists. According to this report we have identified key elements of our future Innovation district Lviv, namely: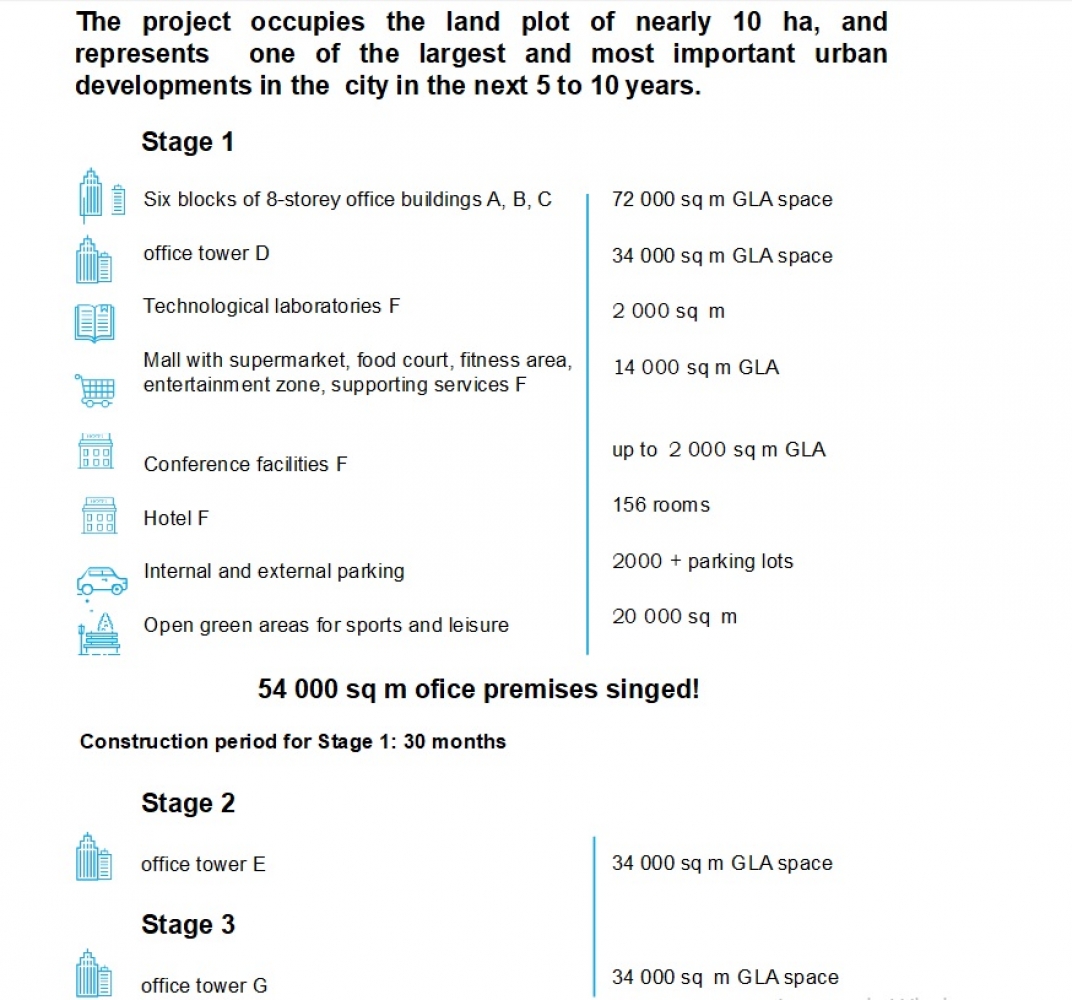 The architect of this project is the reputed company Bose International, which has big experience in designing campuses for well-known corporations all over the world.
We hope that the Innovation District Lviv will become the IT Hub and centre of BPO for Ukraine and will reach a new level of office real estate.
We are pleased to announce that the we have 50%+ Pre-Leased!